"Connecting the Past" is Warden Bourne's most recent work, including a public bench proto-type custom-designed for the City of Lewistown, MT, and the Lewistown Street Amenities Committee. The entire project (consisting of 14 sets: Bench; bike rack; trash receptacle ) represents a collaboration of five Lewistown businesses.

The bench "Skateboard" was commissioned by the City of Idaho Falls and the Idaho Arts Council. To create "Skateboard" Warden collaborated with fellow Lewistown artists Shane Ruckman (finish coat) and Carol Poppenga (concept.)

What's in a name?

Well, for start, possibly the best part of Montana!

We've drawn our name, EastMont Productions, from the geography of our location, east of the Rocky Mountains, or as we say here, "east of the divide."


About this photograph . . .Our favorite time of day.  We love that early long thin dawn.

Some folks tell us that what we're really seeing is the sun rising over Minneapolis.

We must admit, our long days of summer start with pink skies at 4:00 a.m.

Here you'll meet our associate artists

(plus a few other characters as well!)

Read about the artisans who bring their particular talents to EastMont Productions.

Note: This page is under construction.

Artists will be added to this site as information becomes available.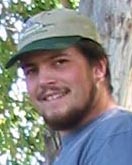 Carol Poppenga creates in paints on just about anything paint will adhere to.

Her studio works are in private and corporate collections. She has completed several mural commissions, both interior and exterior (the largest measures 240 ft by 13 ft.) for museum, college, government and private sectors.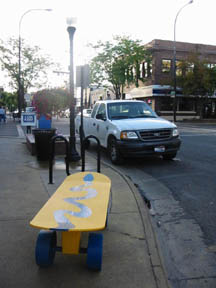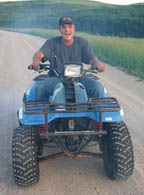 Warden R. Bourne -  Metal Fabricator & Designer

See more photos of our Montana, East-of-the-Divide.

Click Photo Album button in the navigation bar (above.)

Metal Fabricator Warden Bourne is a certified welder.

He's welded for employers in a variety of industries across the country, from Montana to Texas (literally!)

A fine craftsman, Warden gives attention to details that produce simple and satisfying designs.

A native Montanan, Warden brings a "can-do" attitude to every client's project.

Carol S. Poppenga -  Painter & Graphic Designer

Sometimes Carol creates art on a volunteer basis.

For example, she painted anti-graffiti murals beneath

two bridges in a rural Milton-Freewater, Oregon. Her murals

removed gang and drug-related graffiti and encouraged local residents to continue efforts to regain their neighborhood.

The second group of photos at left show two panels from a Percent-For-Art multi-paneled indoor mural commission for the Army Guard Armory in Baker City, Oregon.  

Carol Poppenga is willing to travel to create "on-site" artworks. Her most distant job to date was a 38 ft high by 30 ft wide mural commission for the City of Sussex in New Brunswick, Canada.

Nathan W. Bourne -  Wood Craftsman & Designer

Nathan Bourne creates in wood. All kinds of wood, from all parts of the globe.

He is an experienced business owner/operator designing and constructing custom woodworks

for high-end private sector clients. Nathan also electronically animates/activates some of his creations. (Photos of his work available on request.)

A native Montanan, Nathan's work has received press coverage in two

national log home publications.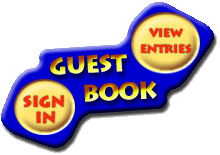 Click the photos to see

one of the bridge murals.

Click the photos

to see two of the mural panels for Baker City Armory.

Click photos for additional images and information.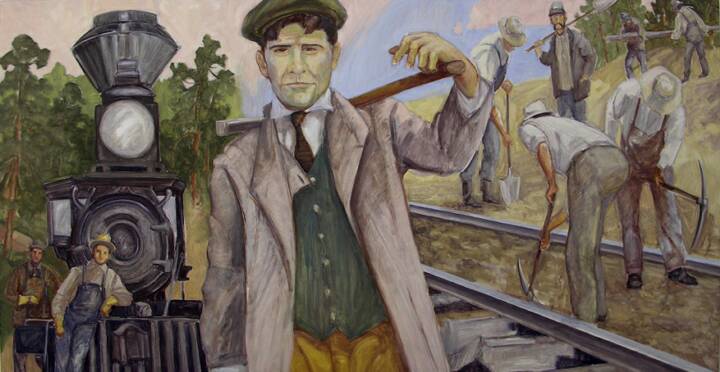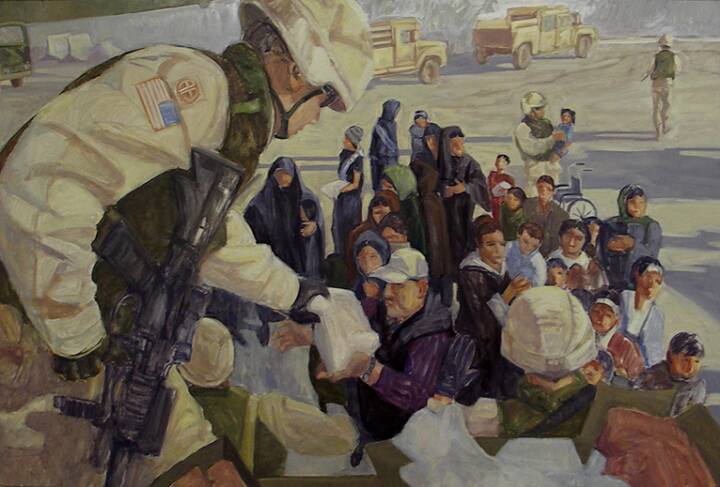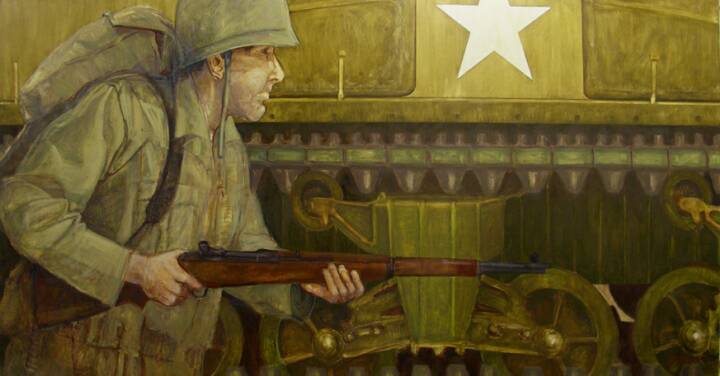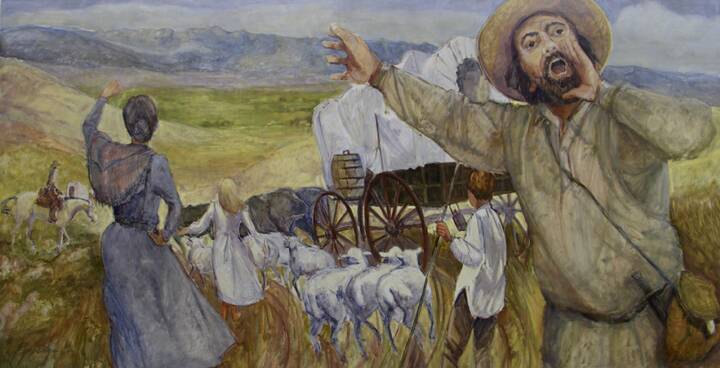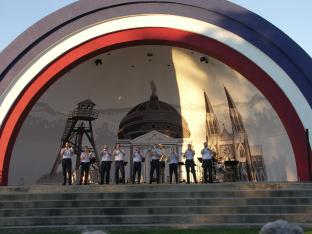 Carol's recent mural was a public art commission to create a mural on the inside of the Veterans Memorial Park Bandshell in Helena, Montana. This photo (left) shows the completed mural during a performance by the US Air Force Blues in Brass Band. The red/white/and blue arches and wing walls (not visible in this photo) were also part of the project. The original color was a badly faded drab dark brown.

Visit her blog site
www.Poppenga.blogspot.com
and
in the right-hand column scroll down to the Blog Archive, click on the year 2010.  Then click on the July 25th through August 29th 2010 blog entries to read and see more photos about the bandshell mural project.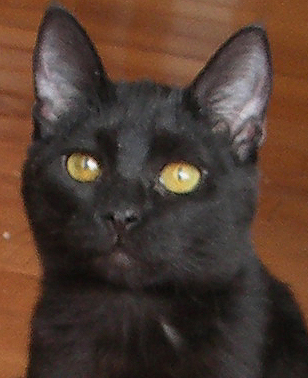 In addition to her long-time website and blog, Carol Poppenga also has an on-line art gallery shop at 
etsy.com/shop/PoppengaArtStudio
where her wall art may be purchased directly..